Ripe Plantains Stuffed with Chorizo and Cheese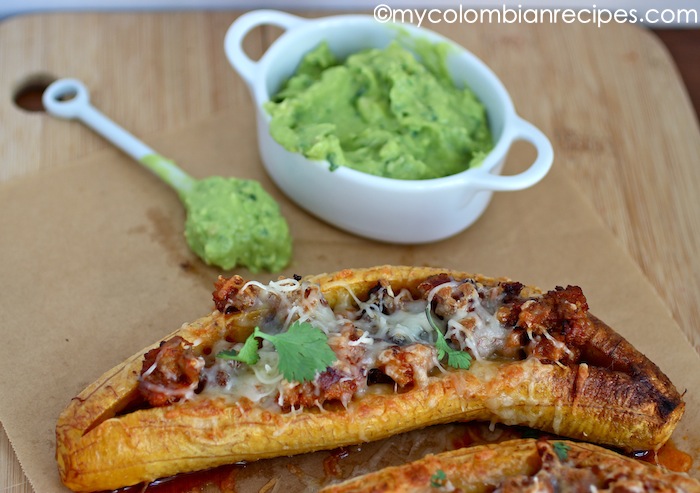 Ingredients
4 whole ripe plantains, peeled
1 tablespoon melted butter
1/12 cup of grated mozzarella cheese
3 fresh Colombian or Mexican chorizos, casings removed, crumbled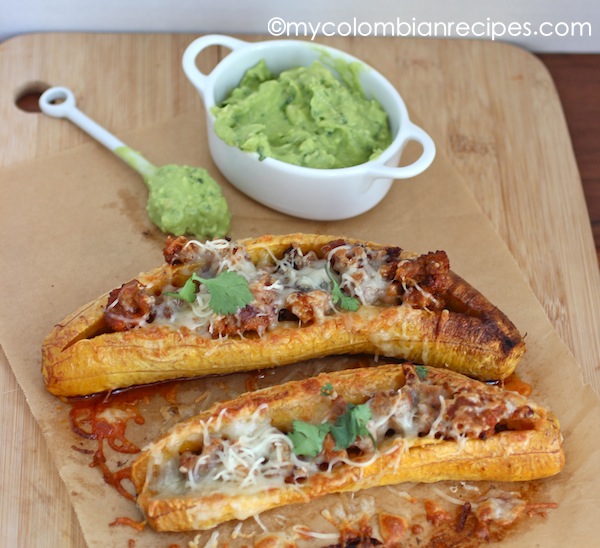 Directions
Pre-heat the oven to 400 F. Made a lengthwise slit in the center of each plantain.
Place them on a baking sheet and rub them with the melted butter.
Bake the plantains for about 40 minutes.
While the plantains are baking, cook the crumbled chorizo in a pan until crispy. Transfer to a plate lined with a paper towel to drain the grease.
Remove the plantains from the oven and stuff them with chorizo and cheese.
6, Return stuffed plantains to the oven and bake for about 5 minutes more or until the cheese is melted. Serve immediately with your favorite sauce.