Chipolte's Chicken Burrito Bowl
Chipotle's Chicken Burrito Bowl

You'll Need:
for the chicken -
2 1/2 lbs boneless, skinless chicken thighs
2 cloves garlic
1/4 cup olive oil
1 tbsp ground chipotle powder
1/2 tsp dried oregano
2 tsp salt
1 tsp each black pepper and paprika
2 tsp white vinegar
1 tsp lime juice
for the rice -
2 cups rice, cooked (add two whole bay to the water leaves when cooking)or cauliflower rice
2 tsp expeller-pressed coconut oil, macadamia nut oil, or high-oleic sunflower oil (i.e. a healthy, unflavored cooking oil)
4 tsp lime juice
1 tsp lemon juice
1/2 tsp salt
2 tbsp chopped fresh cilantro
To prep the chicken,
blend
all of the chicken ingredients (minus the chicken!), then mix them with the chicken and marinate overnight.
Grill the chicken on direct, medium heat, until cooked through. Should take about 10 minutes.
Let the chicken rest for five minutes, then chop it up into bite-sized chunks.
For the rice, add the cooked rice to a big bowl. Mix in the oil, stirring together. Add the lime and lemon juices, and the salt, mixing together. Finally, stir in the cilantro, and it's ready to go. Taste it and add more salt or lime juice as needed.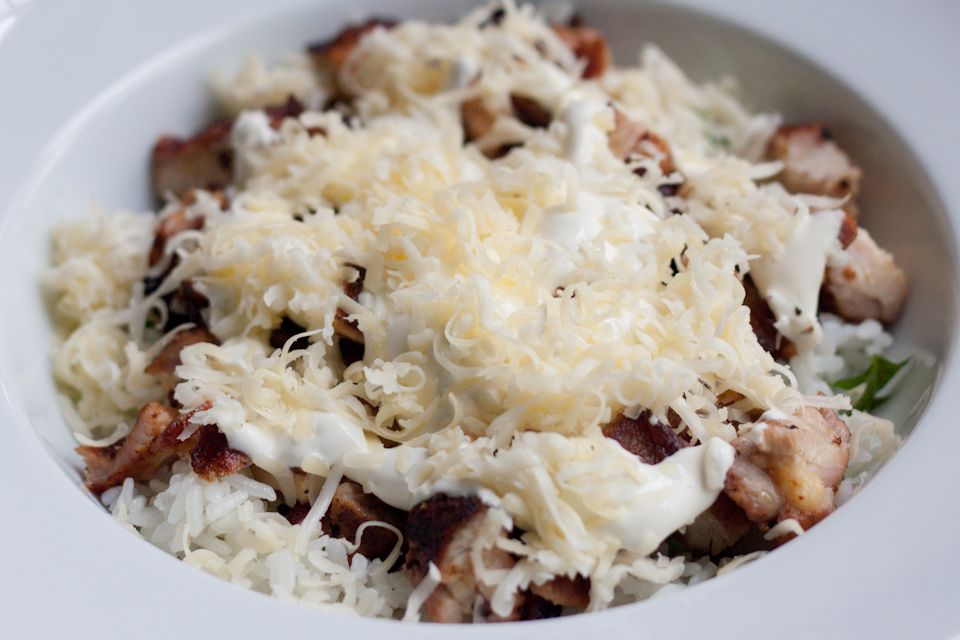 That's about it. For the sour cream, I just added 1 tsp cream to every 2 tbsp of sour cream, to get that creamy consistency like what you find at Chipotle. For the cheese, I used a mixture of white cheddar and jack cheeses (50/50 split). The lettuce is just chopped romaine.
Add other toppings as you see fit, then go to town. I didn't add instructions for their salsas and guacamole, but
chipotlefan.com
has pretty comprehensive lists on their site (be sure to read the comments, many of which are from former employees).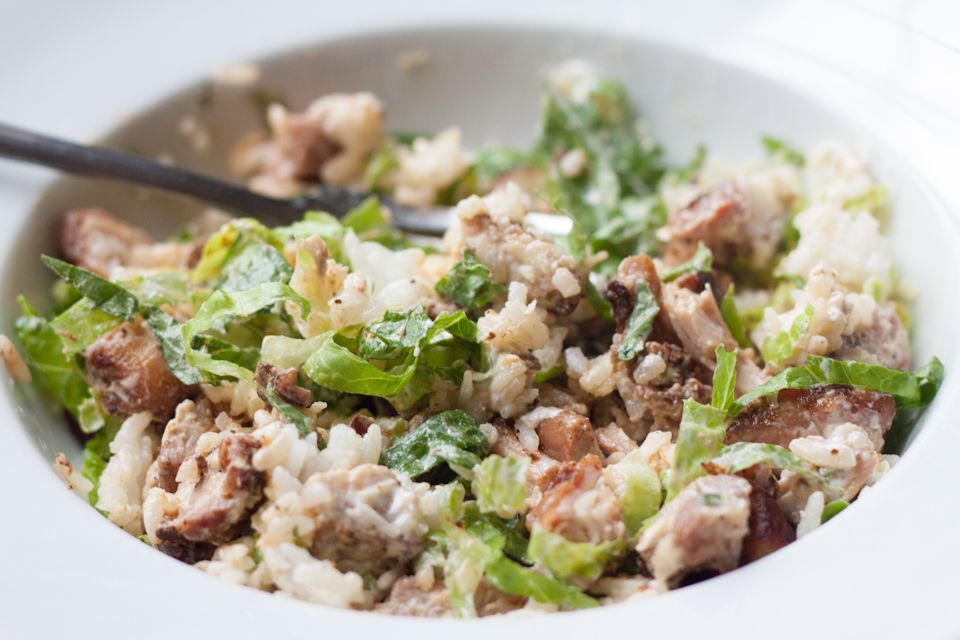 In making this recipe, I came to realize why Chipotle's signature icon is a burrito wrapped in foil – it's damn hard to take a flattering picture of a burrito bowl! That's okay, because the authentic taste more than makes up for its non-photogenic appearance.
http://thedomesticman.com/2012/10/16/chipotles-chicken-burrito-bowl/
Printer-friendly version