Columbian Stuffed Avocados w/ Tuna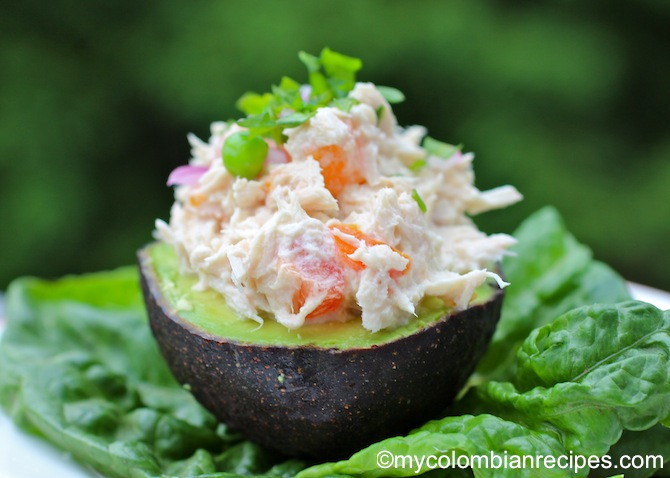 Ingredients
2 cans of good quality tuna fish
1/4 cup grated white onion
2 tablespoon finely chopped red onion
1/4 cup cooked peas
1/4 cup cooked and diced carrots
1/2 tomato, diced
1/4 cup of ketchup
1/4 cup of mayonnaise
1/2 teaspoon hot sauce
2 tablespoons chopped parsley
2 tablespoons chopped cilantro
6 ripe but firm avocados
Juice of 2 limes
Salt and pepper to taste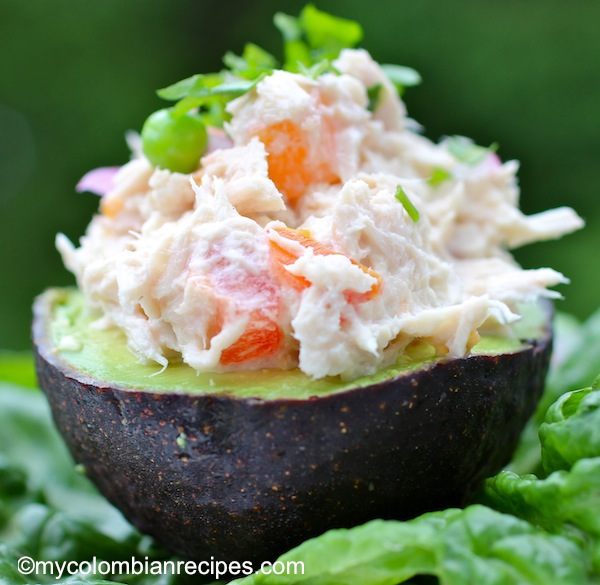 Directions
Combine the tuna, onions,red onion, peas, carrots, tomato, ketchup, mayo, hot sauce, parsley, cilantro and juice of 1 lime. Mix all the ingredients and add salt and pepper to your taste.
Cut the avocados lengthwise, remove the seed and, drizzle lime juice to prevent them from darkening.
Place the avocados halves on a serving plate. Fill the avocados with the tuna mixture and sprinkle with chopped cilantro or parsley. Serve immediately.