Healthy Chicken Salad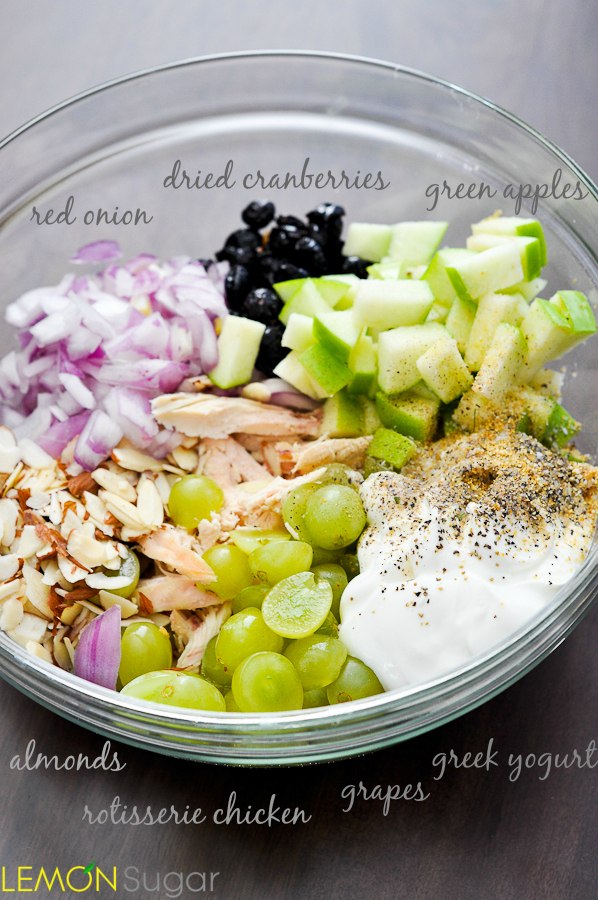 This quick and easy chicken salad replaces mayonnaise with greek yogurt for a healthy meal that you can feel good about enjoying!
Ingredients
1 rotisserie chicken, shredded
1 green apple, coarsely chopped
1/3 cup dried cranberries
1/4 cup slivered almonds
1/2 red onion, finely chopped
2/3 cup green grapes, halved
3/4 cup greek yogurt or paleo coconut yogurt
1 Tablespoon lemon juice
salt, pepper and garlic powder, to taste
Lettuce leaves for serving
Instructions
Shred rotisserie chicken, set aside.
Chop onion, apples and grapes, set aside.
In a large bowl, combine all ingredients. Stir to combine.
Season to taste, and serve as a lettuce wrap.
Enjoy!