10-Minute Morning Wake-Up Sequence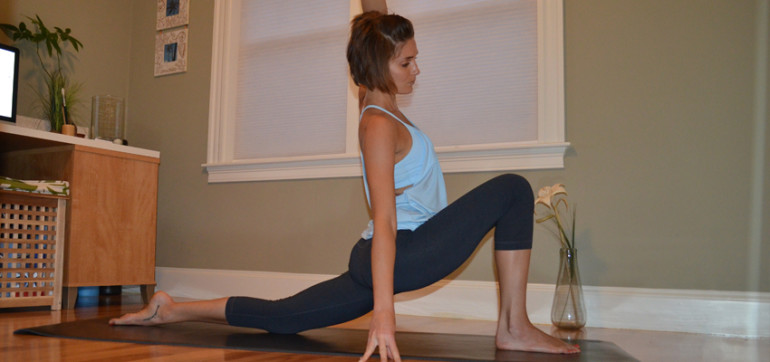 As the days get shorter, the mornings get a little bit darker every day. For many of us, it's that much tougher to get out of bed in the morning. Luckily, there's yoga to help get us going!
Doing yoga doesn't mean you need to commit an hour or two a day in order to call it a practice. Even 10 minutes to breathe, center, move and wiggle are enough to get your mind and body connected and moving before a long day ahead. I do yoga every morning in my kitchen! Yep, between the coffee brewing, breakfast cooking or Vitamix blending, you make the time!
Here's a short yoga sequence to to get all 6 ranges of motion of the spine moving, in less than 10 minutes. Stay in each pose for as long, or as little as you'd like; just make sure you keep the duration of time equal for both sides.