Niacinamide Products You Need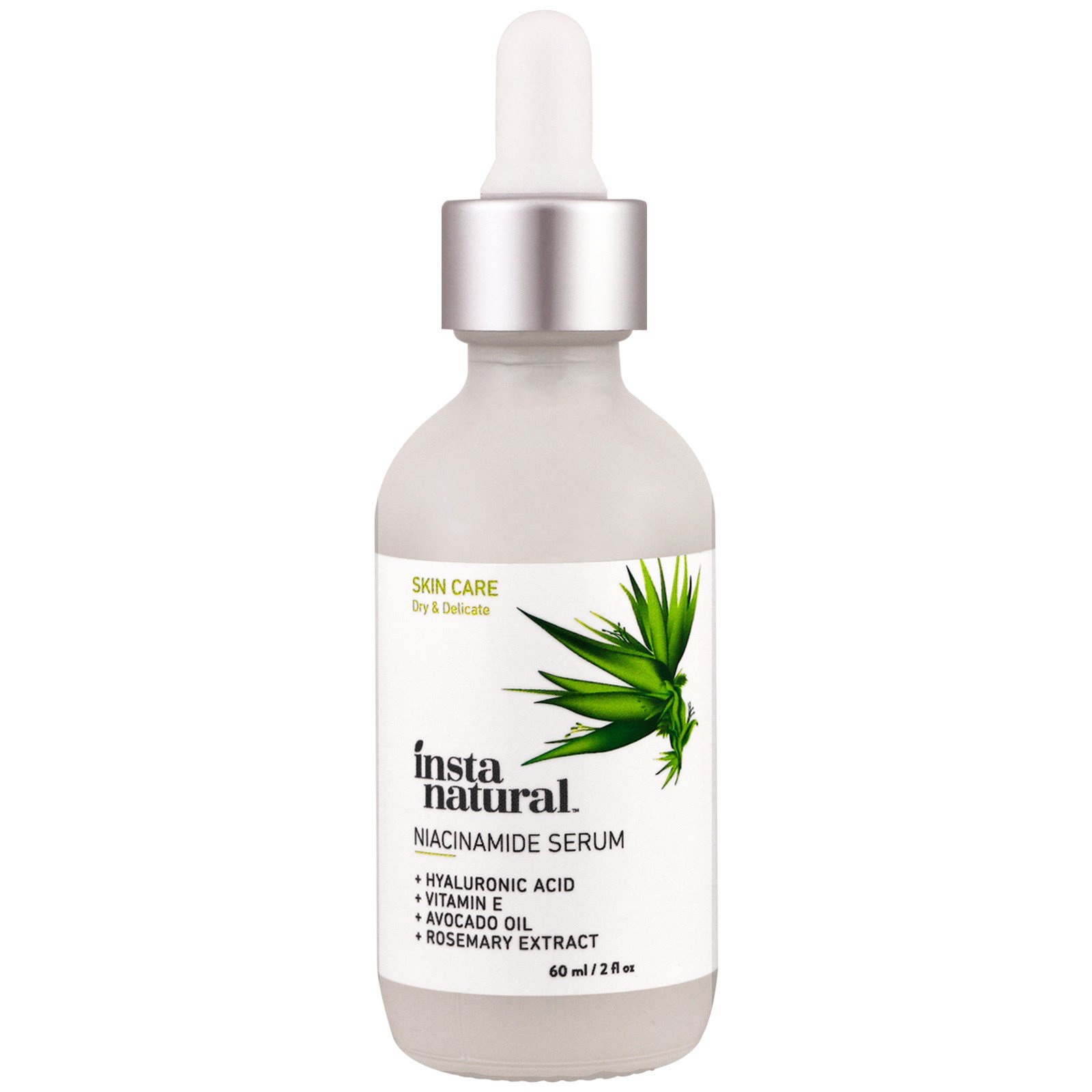 Above is my tried and true and a favorite,
Instanatural Niacinmide Serum, $18.00
There are a number of skin-care ingredients that
offer
versatility and work for various skin types and concerns.
Hyaluronic acid
,
retinol
, and the K-beauty favorite
centella asiatica
are just a few that that are amazing ingredients for skincare. But lately there is another ingredient that I love to use in my skincare: niacinamide.
Also known as
vitamin
B3, the molecule's power lies in the fact that it's water-soluble. This means that it can be easily absorbed into the body (fat-soluble vitamins are absorbed by lymph and stored inside major organs, only to be used when needed).
And since it dissolves so easily in water, niacinamide is a prime ingredient for restoring moisture to dry skin, among many other things, including brightness, smoothness, and more even.
It also plays well with other
products
in your skin-care routine; in fact, it's pretty common to see the ingredient mixed in with other multipurpose ones, such as retinols, peptides, and acids. So how exactly do you use it?
Look for products that pair it with other
moisturizing
agents and always use before applying your sunscreen. Here are my top products that I have tested and use today. Yes I rotate them with their skincare that month.
A microfiber sheet mask for those looking to even out their skin tone.
Dr. Jart+ Dermask Micro Jet Brightening Solution, $9
Snail secretion filtrate fights dark spots, while niacinamide and other multitaskers hydrate.
Benton Snail Bee High Content Lotion, $20
Niacinamide teams up with Avocado to banish breakouts and reduce inflammation.
Eva Naturals Niacinamide Vitamin B3 5% Serum,$14.95
I have loved all of these products. They work synergistic with their own skincare line and beautifully with other lines too. Niaciamide is a must in my skincare. Click on the blue highlights to read more about these lines. I love them!
~Tiffany♥