DIY Pomegranate Face Mask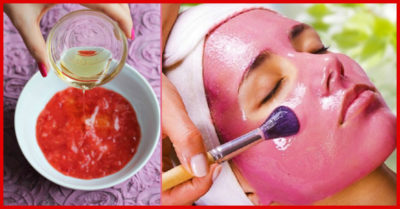 Hello Beauties!
I love masks! Both DIY and organic sheet masks,clay,mud and probiotic mask. Here is a great recipe and I hope you enjoy it! You can sub out pomegranate for blueberries. And it becomes a anti-aging mask!
~Tiffany💗
Ingredients:
Handful of pomegranate seeds
juice of half a lemon
Directions:
To a food processor, add the pomegranate seeds and pulse on high until a smooth, paste-like consistency forms.
Scoop pomegranate paste into a small bowl, and squeeze the juice from half a lemon. Stir well.
Apply the mask to clean skin and leave on for 10-15 minutes.
Rinse off and pat dry.
Use twice a week to prevent acne, deep clean skin, and prevent wrinkles & fine lines.