Chicken Vindaloo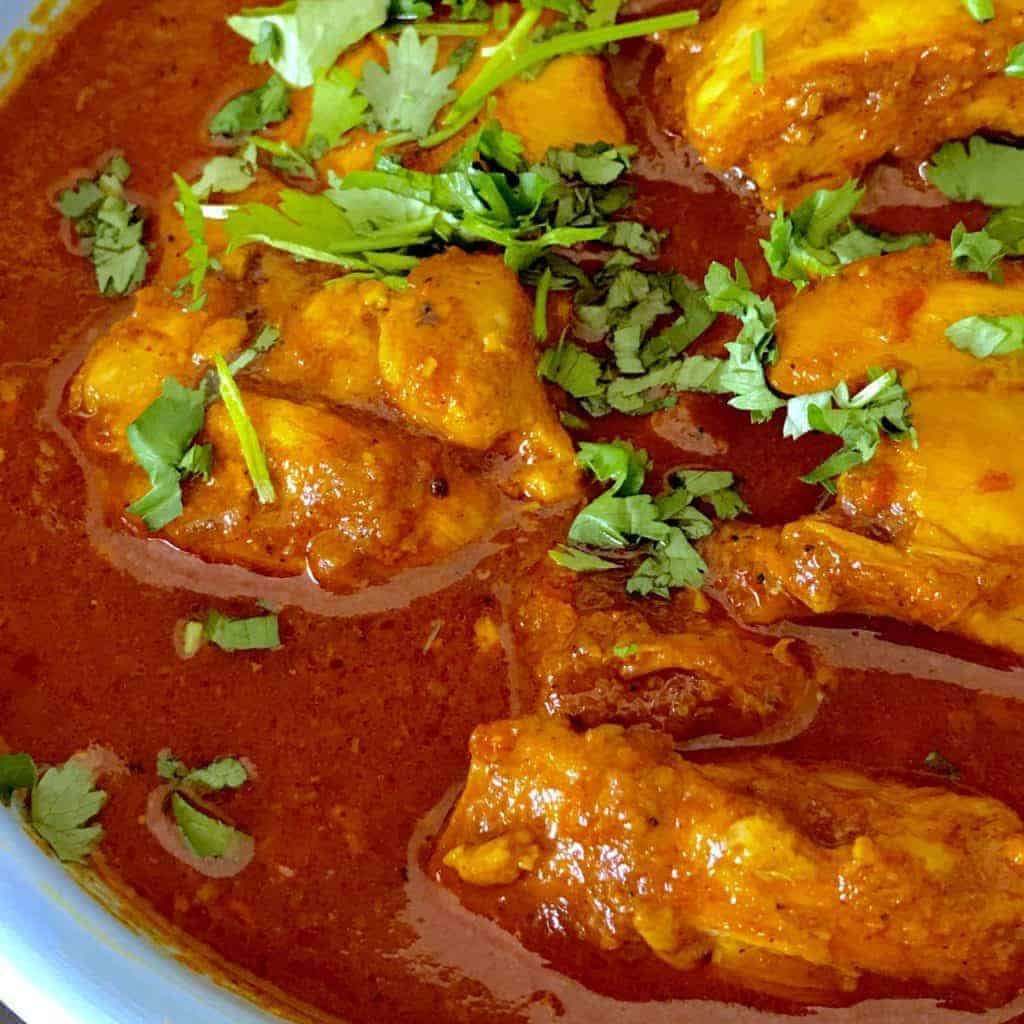 In a large microwave safe bowl, heat the onions, garlic, ginger and oil for 5 -7 minutes until the vegetables are browned on the edges.

Pour this into a blender and combine with all other ingredients except turmeric, water and chicken. Blend this to a smooth paste.

Place chicken in the bowl you used earlier, and pour the spice and vegetable mix it, mixing well to coat the chicken. Wash out the blender bowl with the 1/4 cup water and pour that over the chicken as well.

Add turmeric now (adding it earlier could stain your blender bowl) and marinate for 30 mins to 8 hours.

Pour the chicken and marinade into your Instant Pot.

Cook on High Pressure for 5 minutes, and allow the pressure to release naturally for 10 minutes. Release remaining pressure.

Depending on your chicken and how much water it releases, you may need to remove the chicken pieces and evaporate some of the water by using the Sauté function to cook the sauce down.
Nutrition
199kcal | Fat: 8g | Carbohydrates: 7g | Fiber: 1g | Protein: 23g