Pineapple Romaine Juice Recipe
Pineapple Romaine Juice Recipe
This recipe makes enough for one good size glass, or two small glasses of juice.
1 Head of Romaine Lettuce (also called Cos Lettuce)
Note: If you don't have romaine lettuce, use another good quality green like spinach or arugula.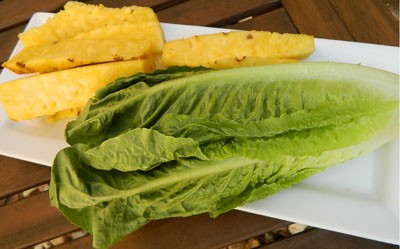 Wash the romaine lettuce and set aside. Cut the top off of the pineapple and remove the thick rind and core (note: you can juice the rind and core, but I prefer not to). Cut the pineapple into long slices for juicing.
Juice the pineapple and lettuce, alternating the two to help push the delicate lettuce through your juicer.
You'll notice that the pineapple is a bright yellow and the lettuce is bright green which makes a really pretty mix at first....
When you mix it all together the juice turns a bright green color that comes from the chlorophyll in the lettuce.
Here's the finished product....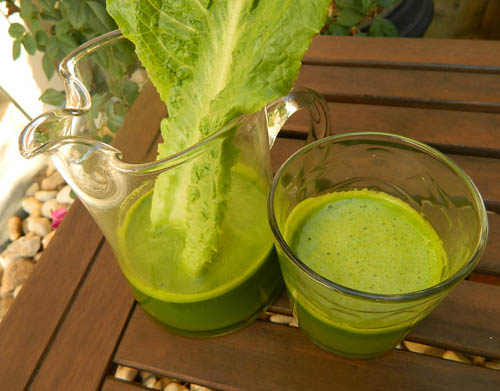 I love it! It is really yummy. Give it a try, you might be suprised how great it tastes.