Creamy Artichoke Dip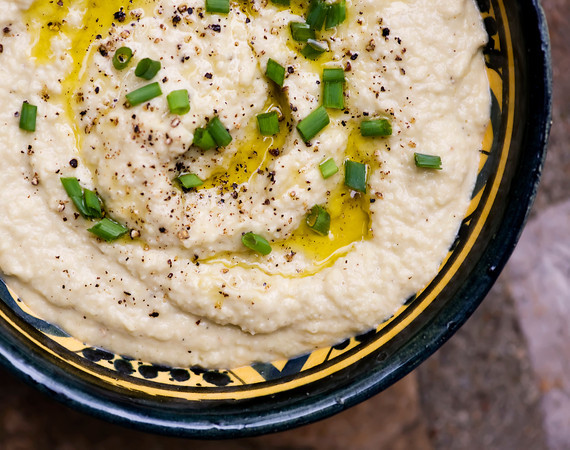 Ingredients
4 slices day-old crusty white bread with crusts removed, torn into 2-inch pieces (3 cups)
2 anchovy fillets, drained
1 box (9 ounces) frozen artichoke hearts, thawed and drained
1/2 teaspoon RAW sugar or honey
2/3 cup extra-virgin olive oil, plus more for serving
3 tablespoons fresh lemon juice
Coarse salt and ground pepper
Chopped fresh chives, for serving
Directions
1. Put bread in a medium bowl and pour one cup of water over it. Squeeze as much water as you can out of the bread and then put the wet bread into a food processor.
2. Add anchovies, artichokes and sugar and whirl everything in the food processor until a smooth paste forms.
3. Keep the food processor running and slowly pour the oil through the feed tube, followed by the lemon juice, and process until everything is nice and creamy. Season to taste with salt and pepper.
4. Spoon into a serving dish, drizzle with a little more oil and sprinkle with fresh chives. Serve with bread, chips and/or veggies - endive is especially nice!
To serve, top with chives and a drizzle